The California Construction and Industrial Materials Association, representing concrete, aggregate and mineral producers, has joined a coalition of disparate business and land use interests in a lawsuit challenging the process behind the California Fish and Game Commission's consideration of listing the western Joshua tree as a potentially threatened species.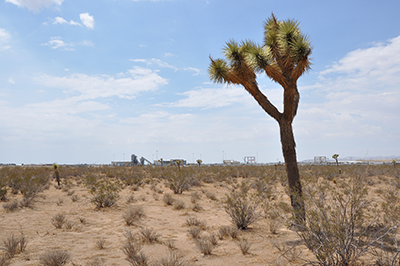 "The California Legislature adopted clear rules that the Commission must follow when determining whether a species should be protected under the California Endangered Species Act. This lawsuit seeks to require the Commission to follow these rules," says CalCIMA President Robert Dugan. "We are living in a time when people are being challenged to accept or deny science. We believe in science based on data. Not opinion. Not politics. The integrity of the California Endangered Species Act depends on the appropriate use of scientific data and facts."
"The California Fish & Game Commission's acceptance of the Center for Biological Diversity's Petition to list the Joshua tree as a threatened species ignored multiple legal requirements for scientific data, as required under the California Endangered Species Act," adds Dugan. "The credibility of the Act is at risk when applications are accepted that do not meet the minimum threshold for consideration."
The lawsuit does not challenge the merits of whether the western Joshua tree should ultimately be protected under the California Endangered Species Act. Instead, it asserts the petition for consideration did not meet basic, foundational requirements of the California Endangered Species Act to enable the Commission to determine whether such protection might be appropriate. The coalition lawsuit includes CalCIMA, the California Cattlemen's Association, California Manufacturers and Technology Association, California Business Properties Association, High Desert Association of Realtors, and City of Hesperia.
"We have joined this lawsuit since the member companies of CalCIMA seek to operate in a manner of responsible stewardship on working lands, based on strict requirements of science and law, and in pursuance of societal goals and needs. For the state to not follow its own legal and science requirements flaunts the social contract," Dugan affirms. "By comparison, whenever any business needs a substantial permit, they must adhere to every requirement under applicable laws. There are no shortcuts. It is our hope that this lawsuit will help the Commission protect the Joshua tree in a manner dictated by complete data and the rigors of scientific analysis."