St. Louis-based manufactured-concrete plant equipment leader Afinitas has promoted two team members to leadership roles in the Forming Systems Division, encompassing the New Hampton Metal Fabrication, New Hampton, Iowa, and Spillman Co., Columbus, Ohio businesses. Columbus General Manager Matt Karnes will serve as the division's director of Engineering, overseeing both brands' systems, processes, engineering design, and new technology. He joined Spillman in 2018 as Engineering manager and soon added the general manager responsibility. He arrived with project management and engineering experience gained at Honda of America Manufacturing and Barko Hydraulics/Pettibone-Traverse Lift.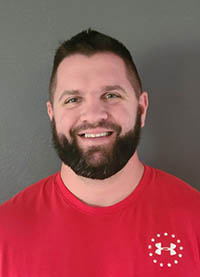 New Hampton Manufacturing Leader Mitch Boss has expanded duties as Afinitas Forming Systems Division manufacturing manager, overseeing New Hampton and Spillman operations and processes. He began his 15-year New Hampton career building forms, eventually becoming Fabrication Team lead, then Shop Supervisor/Quality Control Lead before his promotion to Manufacturing Leader in 2018. He arrived at New Hampton after a tour of duty in quality control with Featherlite Trailers.
Boss and Karnes join a Forming Systems Division leadership team of President Jamie Wegner, Vice President Nick Wegner, and Vice President of Sales Derek Von Cannon. "This has been an extraordinary year for us in terms of managing record-breaking orders in the midst of a pandemic," says Jamie Wegner. "Thanks to the stewardship of leaders like Matt and Mitch, we were able to meet challenges head on and ensure deadlines were met, customers served, and employees safe. It gives me great satisfaction to recognize two very skilled individuals who will be able to share their experience, knowledge and enthusiasm across our organization to build the strongest engineering and manufacturing teams in the industry."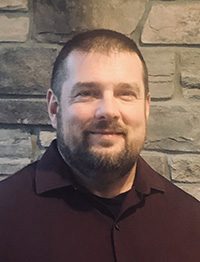 Separately, 15-year HawkeyePedershaab veteran, Procurement Leader Jason Lambert, has been promoted to North American Supply Chain Leader in Afinitas' Mediapolis, Iowa flagship facility. After starting in form fabrication, he shifted to the parts/shipping area where he helped create an inventory management system and eventually was promoted to supervisor. In 2008, Lambert joined the purchasing team where he developed joint ring quality and MRO vending machine programs. From 2012 to early 2019, he led the logistics/customs compliance functions as the logistics leader and buyer. In March 2019, he was promoted to procurement leader, responsible for logistics, purchasing, process improvement efforts, cash flow projections and inventory management.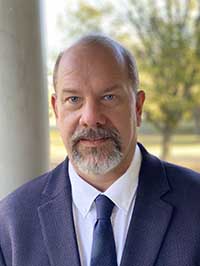 Rodney Ebeling is the newest Besser Co. South-Central U.S. sales representative, teaming with Regional Manager Rick Dolly and colleague Robert Frisby. Ebling joins Besser after 18 years with Texas-based Acme Brick, where he was most recently general production manager – Block Operations, responsible for one bagging, one burnishing and six concrete masonry plants. A Texas A&M University graduate, he was credited with driving Acme Brick improvements in production, efficiency, product design and quality, along with successful cost reduction and maintenance strategies. Ebling has earned National Concrete Masonry Association Concrete Masonry Testing and Concrete Technologist Certifications, and served as NCMA board member plus Education & Training Committee chairman.
Ritchie Bros. Auctioneers, Vancouver, has entered an agreement to acquire Rouse Services for approximately $275 million. Rouse Services provides data intelligence and performance benchmarking solutions that help customers make better decisions. Its subscription-based revenue is generated by three data-as-a-service solutions: rental analytics, equipment sales support, and fleet appraisals. Rouse Services has approximately 60 employees and will maintain business as usual from a Los Angeles base.
"Rouse offers a highly complementary suite of data and service products that will continue and accelerate our evolution from an auction company to a global, trusted marketplace and provider of services," says Ritchie Bros. CEO Ann Fandozzi. "Rouse brings a strong reputation within the industrial equipment industry for data integrity, reliability, and strict confidentiality, and we look forward to continuing to build on these core values in the next chapter of their growth. Working together, we will be able to help customers better understand used equipment trends and how to use them to optimize fleet management decisions."
"Bringing Rouse into the Ritchie Bros. family of solutions increases connectivity and deepens our already strong relationships with fleet owners and asset backed lenders," she adds. "Data and analytics are fundamental building blocks to deliver great customer experiences in today's world. Combining our unique perspectives will enable us to build new and innovative ways to serve our customers."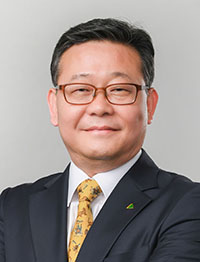 Hyundai Construction Equipment Americas, Norcross, Ga., has named 28-year company veteran J.Y. Kim as president. He began his career as part of an overseas sales team to support North American Operations, and later worked at HCEA's Chicago office through 2008, ahead of two major international assignments to build market presence and share from Russia to Latin America to Australia.
Volvo Group North America Chairman and Mack Trucks President Martin Weissburg has been named to the National Association of Manufacturers Board of Directors. Founded in 1895, NAM is the largest industrial trade association in the U.S., with 14,000-plus members, and serves as the most influential advocate for manufacturing. The group represents some of the world's most iconic brands, although small and medium-sized businesses comprise nearly 90 percent of its membership.
Houston-based Vortex Companies, a key player in trenchless infrastructure solutions, has acquired Parson Environmental Products Inc., a national source of sanitary sewer rehabilitation and stormwater retention products. "Parson's portfolio and commitment to customer satisfaction complement what we do, making them an excellent fit to our expanding lineup of trenchless product solutions," says Vortex CEO Mike Vellano.
Parson Environmental was founded in 1985, aimed at developing and delivering quality products and service to the sewer rehab market. "Our first product, the Parson Manhole Insert, was very well received by municipalities, engineers and contractors," recalls President and Principal Craig Gaul, who transitions to Vortex senior product manager and remains focused on research and development. "I can't think of a better fit than Vortex as we look to the future, where we can combine our line of products and find new ways to better serve our customers."