By all accounts, concrete is a good business these days. Construction and building materials industries are largely considered essential. Work continues despite the current circumstances, though often adjusted to meet new safety requirements and economic conditions. But even without the impact of Covid-19 on life and business, the concrete industry faces unique challenges: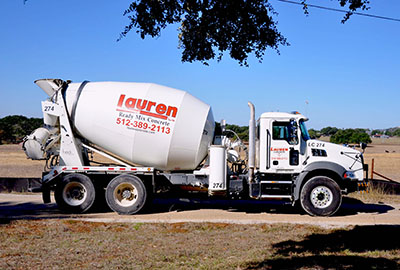 The cost of cement is currently volatile and expected to increase year over year;
Antiquated processes limit growth;
Competition from other building materials is eroding market share;
Hiring and employee retention challenges persist; and,
Over-specified concrete design is expensive and wasteful.
These are tough challenges, but there are a number of steps concrete producers can take to unlock hidden profit and productivity. Here are five tips to ensure your concrete business is resilient, innovative, and successful today and well into the future:
#1 CONTROL PRODUCTION COSTS
Every good business should be on the lookout to reduce production costs for healthier profit margins. Since cement is the most expensive ingredient in concrete, explore innovations aimed at reducing the quantity of cement required to produce quality concrete, such as:
– Supplementary cementitious materials: Fly ash, for example, costs significantly less than cement, and has the added environmental benefit of removing post-combustion waste from coal and sequestering it the concrete structure. Plus, industry testing proves that SCMs actually increase the strength of concrete over time to levels greater than that of traditional mixes. While good quality fly ash in some geographical regions is becoming more difficult to obtain due to utilities' carbon dioxide emission reduction efforts, supply-boosting innovations to harvest previously disposed fly ash are being deployed to meet demand.
– Carbon sequestration and utilization technology: Injecting recycled CO2 into fresh concrete during mixing produces a chemical reaction that improves the compressive strength of the finished slab or structure, which enables the reduction of carbon-intensive cement content in mix designs.
– Concrete admixtures: Strength-enhancing admixtures that improve mix development are becoming more commonly available, both in liquid and powder form. Their performance properties can allow for a reduction in total cementitious content and therefore an opportunity to reduce cost.
– Concrete mix optimization: There are a host of statistical approaches to mix design that can be used to optimize the use of the various components in concrete to maintain optimal cost parameters yet still achieve the required performance attributes and safety factors.
#2 IMPROVE DELIVERY PROCESSES
Delivery and quality control process enhancements can improve a producer's bottom line while maximizing customer satisfaction and loyalty. Technology that helps producers streamline is an investment that pays off. Many producers are adopting dispatch and quality control software from companies like Command Alkon, Jonel Engineering, Marcotte Systems, Sysdyne, BCMI Corp., or MPAQ to unite data from sales, scheduling, order entry, resource and material planning, mixing, dispatch, delivery, and quality control.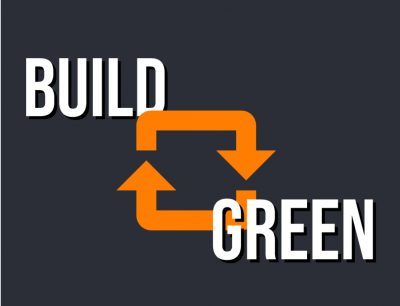 Data science and Artificial Intelligence are even being introduced to enhance processes. Producers can then make systemic operational improvements and control costs. For example, centralizing dispatch and performing batching from the plant closest to the delivery site eases producer-contractor coordination and improves efficiency by reducing waste incurred from trucks arriving when the site is not ready. Data-driven tooling can refine producer workflow just as it does for other modern tech-enabled industries. And the present growing trend toward no-contact transaction and paperless business offers further opportunities for efficiencies and savings.
#3 RECLAIM MARKET SHARE
Mass Timber Construction (MTC) is getting a lot of hype with designers and regulators and taking market share from concrete producers. There's a perception that wood is a more sustainable building material even while some studies find that as little as 15 percent of the carbon stored in a harvested tree is sequestered in the final wood product. The National Ready Mixed Concrete Association has launched the Build with Strength campaign highlighting how concrete is more resilient to natural disasters; lasts longer; is local (most concrete is used close to where it is produced); and, can continuously sequester carbon throughout the lifetime of the structure. By utilizing NRMCA information and training salespeople to handle sustainability objections and MTC hype, producers can reclaim market share from the wood industry.
#4 ATTRACT, RETAIN EMPLOYEES
Finding and keeping qualified drivers is a big challenge for producers. Concrete truck driving is a unique skill, and drivers must understand many technical issues while ensuring the safety of road users and site workers. Develop qualified talent by tapping into local colleges and offering internships, training, or apprenticeship programs to encourage young graduates to join your business. You can also establish partnerships with groups like veterans' associations or workforce re-entry programs for moms to re-train talent. Concrete producers can also attract environmentally conscious and mission-driven Millennial and Gen Z candidates by adopting sustainable practices and innovations.
#5 COLLABORATE TO BUILD A BETTER FUTURE
Certain construction segments, such as infrastructure, tend to be reliant on prescriptive specifications out of necessary caution. But plenty of overly prescriptive specs exist simply due to legacy, resulting in unnecessarily high costs for producers and unfavorable environmental impact. However, there are engineering firms and government bodies actively working to remove these unnecessary barriers. By connecting and sharing expertise, concrete producers can help chart a better course.
The NRMCA once again provides a wealth of information about how producers can participate in efforts to modernize concrete specification best practices to improve both business function and product quality. Its Prescriptive to Performance Initiative provides a suite of resources for concrete producers who want to collaborate with local engineers and specifiers on furthering performance-based specifications that enable the most sustainable and highest-quality concrete while minimizing project costs.
Whether it's reducing material costs while retaining quality, improving processes and creating new efficiencies, attracting fresh talent and combatting misperception, or embracing new innovations and shaping a brighter future—there are many ways for concrete producers to improve business and increase profits in 2021 and beyond.
---
Kevin Cail is Chair of Scientific Advisory with Halifax, N.S.-based CarbonCure Technologies, a specialist in concrete carbonation technologies for greener concrete with various material performance improvements, including higher early strength development. He is a former senior executive with Lafarge North America, where he led commercial innovation on key corporate sustainability initiatives throughout various Cement Division business units.