"It's not uncommon to see a mixer truck roll off the assembly line using drum drive technology from the 1980s," says PMP Industries North America General Manager Robert Magness. While the maturity of such technology may provide confidence in the equipment, he adds, mixer fleet owners are prevented from realizing important drive and control performance improvements in an age of electronics, software and telematics.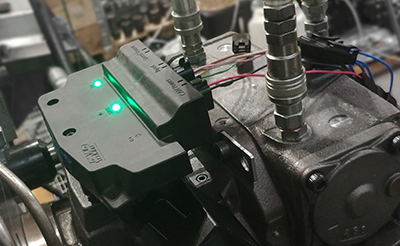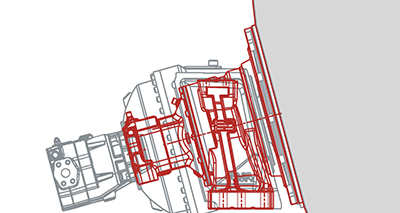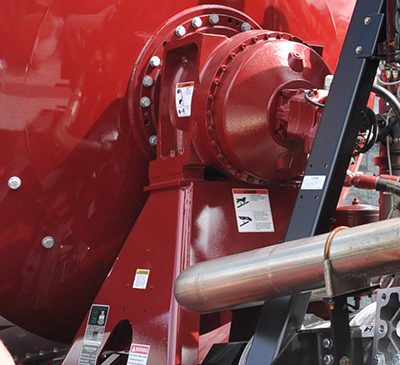 PMP Industries reveals prospects for easier, safer, more productive, and lower cost mixer truck operation in the new DigiMix platform and its centerpiece, the PMH RSE, the latter providing a fully integrated control system within the drum drive pump. The RSE design eliminates the need for a separate controller utilizing multiple harnesses and integrates the pump into the mixer truck control system with a single harness. The result is a concrete delivery vehicle with advanced capabilities and no changes in driver interaction with the truck or controls. The user experience mirrors legacy electronically controlled pump systems.
Why should ready mixed producers invest in such an improvement? "We see lots of waste in the way mixer trucks are used due to the technology owners and drivers are provided," explains PMP Vice President of Research & Development Riccardo Pozzo. "We also understand these trucks are their livelihood and they cannot afford to take a risk on something new and foreign to them. With our leadership in the concrete mixer market, we can't stand by without trying to achieve both—increasing productivity with the same user comfort and reliability as today's technology."
DigiMix equips mixer body builders and their customers to gain flexibility of drum speed profiles based upon specific requirements tied to type of mix, delivery routes, and customer needs. Gone are the days of the driver continuously adjusting drum speed while navigating from the batch plant to the job site. Instead, PMP notes, producers are afforded faster and easier batching and delivery cycles. Through the RSE control, DigiMix provides the exact drum speed needed across the route profile to provide the right level of aeration, agitation, and slump. Drum speed and acceleration consistency, moreover, improve drivability.
Programmed for telematics integration, DigiMix actively communicates drum drive system status, including speed, temperature, and route times. When coupled with GPS solutions, this functionality can provide operators a complete picture of the mixer truck's workday and productivity potential.
Within DigiMix, PMP has integrated status monitoring of the hydraulic drive system—evaluating pump temperature and pump control system performance. Through on-pump diagnostic LED indicators, a Bluetooth enabled app on a mobile device, or cloud-enabled channels, the RSE controls provide a straightforward path to proactive servicing and improved vehicle uptime. The pump tells mechanics and fleet managers where to look for future failures, curtailing the potential for costly, lengthy downtime.
PMP pumps with RSE control provide a simple bridge to advance mixer truck performance: Greater productivity, higher uptime, customized drum speed profiles, and all while keeping a familiar operator experience within the PMP DigiMix architecture. — PMP Industries North America, Cincinnati, Ohio, 513/563-3028; www.pmp-industries.com