Rinker Materials veterans Karl H. Watson Sr. and Karl H. Watson Jr. will donate $2.5 million to Palm Beach Atlantic University, a West Palm Beach, Fla. institution with whom they have a 30-year-plus history. The gift will endow programs that are especially meaningful to their family: the new Center for Biblical Leadership (CBL) and Palm Beach Atlantic Athletics.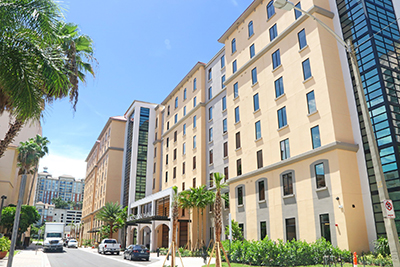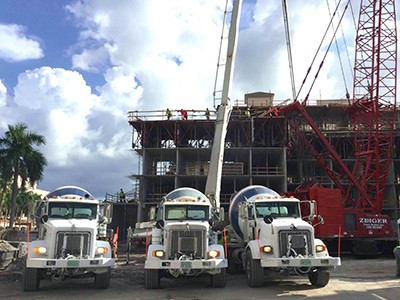 CBL is the university's sixth Center of Excellence, established to confront a leadership crisis across business and ministry sectors in North America and around the globe. The Watsons' donation will likewise support an administrative supplement for the athletic director, plus Greene Complex workout room improvements.
Karl Watson Sr. has served as a university trustee since 1997 and received its American Free Enterprise Medal in 2007 for community involvement and civic service. He is the retired president and chief operating officer of Rinker Materials Corp. His career spanned three eras, from that of founder M.E. "Doc" Rinker, to ownership under Australia's CSR Ltd. (1988-2003), to a 2003-2007 interval where a demerged Rinker Materials traded on the New York Stock Exchange—prior to takeover by Cemex S.A.B. de C.V. He was inducted into the M.E. Rinker, Sr. School of Construction Management Hall of Fame at the University of Florida in 2014 and the National Concrete Masonry Association Hall of Fame in 2019, and counts the National Ready Mixed Concrete Association among organizations for whom he has served as a director.
Karl Watson Jr. is a 1987 Palm Beach Atlantic graduate who joined the university's board of trustees in January 2020. His 30-plus years of global experience in construction materials include three years in Australia as CSR/Rinker chief executive officer and Cemex USA president. A past NRMCA chairman, he is presently chief executive officer of Texas-based Forterra Inc., the largest producers of concrete and ductile iron pipe in the U.S.
"A donation of this magnitude from a family that has been a cornerstone of our university's leadership, growth and success for 30 years has a profound impact on the school's future," says PBA President Dr. Debra Schwinn. "On behalf of the entire PBA community, I want to thank the entire Watson family for their abiding generosity that has been transformative for PBA. Their continued commitment to our school positions us so well for the next generation of students, amplifies our voice in the community and significantly advances our mission."