Command Alkon, Birmingham, Ala., has entered a definitive agreement to acquire the Trimble Construction Logistics business, whose technology equips ready mixed concrete and aggregates delivery managers to track, schedule and route their mixer and dump truck fleets. Trimble CL hardware and software afford automated real-time vehicle location and status, turn-by-turn navigation, monitoring and diagnostics, as well as business analytics and reporting.
"This acquisition will allow for more robust, lasting solutions and deliver valuable insights that drive increased efficiencies and improved decision-making across our customers' fleets," says Command Alkon CEO Phil Ramsey. Set for a fourth quarter closing, he adds, the deal will combine the best of Trimble CL telematics solutions with Command Alkon's leading fleet and workforce management offerings for the heavy work community.
Volvo Group debuted at number 20 on the list of the World's Best Workplaces in 2020, compiled by Great Place to Work and Fortune magazine. More than 10,000 organizations participated in the survey process, representing 10.2 million employees in 92 countries. The 25 World's Best Workplaces stood out for creating globally exceptional employee experiences, high-trust relationships and workplaces that are fair and equal for all.
"Every day and across all of our 12 great brands, our employees are engaged in developing sustainable future solutions that are essential for any society to prosper," says Volvo Group North America Chairman and Mack Trucks President Martin Weissburg. "Connections and meaningful work inspire people to work harder for their colleagues and their customers. It's what motivates our team to go that extra mile."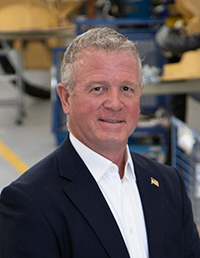 Wisconsin-based Putzmeister America Inc. has named Bob Bartholomew as president and chief executive officer, following five months' service as interim CEO. He will lead the business, Putzmeister Holding GmbH officials note, "into a bright future by successfully navigating the challenges and opportunities of the current economic climate." He joined Putzmeister America in 2018 as chief financial officer, arriving with more than two decades of progressive leadership experience in diverse manufacturing and financial services industries.
"Putzmeister has a talented management team and dedicated team members who are uniquely equipped to address these challenging times," says Bartholomew. "Our market leadership resonates very strongly in the industry. Our team, together with our current and future product offerings, position Putzmeister well to capitalize on that market leadership. Every team member is focused on delivering the best and the highest quality products and services to our customers."
Missouri-based Cardinal Scale has acquired Belt-Way Scales, Rock Falls, Ill., one of the industry's leading conveyor belt scale manufacturers. The latter has a partner network that spans 34 countries and has been manufacturing conveyor belt scales since 1992. The acquisition adds a product line to Cardinal Scale's wide variety of scales and weighing equipment.
"Belt-Way Scales fills a gap in our product offerings and complements our overall weighing systems manufacturing strategy. They are known for manufacturing great products and delivering unmatched customer service. They will fit nicely into the Cardinal/Detecto family and help round out our product lines," says Cardinal Scale President Matthew Stovern.
Elvisridge Capita LLC of Beachwood, Ohio, has acquired Reliance Supply Company USA, a maker of decorative and maintenance care products for pavers, stone and concrete surfaces. Reliance Supply was founded in 1950 and has operated under the brand name SurfaceLogix since 2011.
"SurfaceLogix fits perfectly into our focus on acquiring manufacturing companies in the landscape sector with products distributed through landscape wholesalers to landscape design-build contractors," says Elvridge Managing Director Michael Southard. "Our strategy will be to continue to grow distribution and to add complementary product to their offerings. The team at SurfaceLogix has done a tremendous job of increasing sales during a difficult and challenging time; we want to accelerate their growth."
SurfaceLogix President John Daly will continue managing day-to-day operations, while Elvisridge Capital Vice President of Business Development Jack Miller assumes responsibilities for business expansion.
Idaho truck safety device specialist Preco Electronics has been acquired by industrial technology specialist Sensata Technologies Inc., a leading provider of sensor-rich solutions that create insights for customers with operations and business centers in 11 countries. The acquisition will extend Sensata's capabilities in vehicle collision avoidance systems for heavy vehicle on/off-road markets.
"The acquisition further extends our sensing content into areas related to the autonomous megatrend and builds scale in heavy-duty vehicle markets," says Sensata CEO Jeff Cote. "We are confident that we can capitalize on the many growth opportunities on the horizon, as we strengthen our go-to-market capabilities and build on Preco's global reputation as the industry leader in collision mitigation and avoidance technology optimized for heavy-duty vehicles and equipment."
---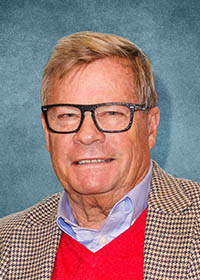 ROBERT F. STRAYER, 1947-2020
Robert F. Strayer, president and chief executive officer of concrete plant equipment manufacturer Erie Strayer Co., died last month of complications from heart surgery. He was the grandson of G.H. Strayer, who founded the Erie, Pa. business in 1912 and remained at the helm for 53 years, and son of Hamilton W. Strayer, who served as president and chief executive officer from 1965-2001.
As a third-generation leader, Bob Strayer was credited with intense and tireless work to maintain the company's position as a key player in portable, transit mixed and central mixed plants. He enjoyed the competitive nature of concrete batch plant manufacturing and adapted to all manner of business and economic circumstances. In addition to minding his northwest Pennsylvania shop, he chaired the National Ready Mixed Concrete Association Manufacturers Division from 1990-1992 and Concrete Plant Manufacturers Bureau from 1994-1996. Over the past decade, he groomed his son, Kyle Flynn Strayer, to lead a fourth-generation management team.
"Erie Strayer remains fully prepared to carry forward Bob's legacy and the 'Rugged, Reliable, Respected' brand that its customers and industry have come to know and respect," the company affirms.
---
CONSTRUCTION SUPPLY, WHITE CAP MERGE
White Cap Supply Holdings LLC, Atlanta, and Construction Supply Group (CSG), Denver, have combined in a transaction valued at approximately $4 billion, netting the top North American distributor of concrete accessories plus specialty construction and safety products. Pursuant to a plan announced in August, the merger was consummated following spin off of the White Cap business from industrial market distributor HD Supply.
Funds under New York investor and White Cap suitor Clayton, Dublier & Rice (CD&R) hold a 65 percent stake in the combined entity. Houston-based Sterling Group owns the remaining stake, having built CSG into a concrete and masonry construction supply powerhouse through a series of acquisitions starting with Brock White in late 2016. The partners have named White Cap CEO John Stegeman and President Alan Sollenberger to lead the combined business, which spans:
Upward of $4 billion in annual revenues from a comprehensive offering of 400,000-plus products, channeled through 4,500 suppliers;
More than 850 outside sales associates;
More than 1,000 inside and counter sales associates to deliver on a promise of two-hour ready will call at all locations; and,
Nearly 2,000 delivery vehicles to enable same day or next day service to job sites.
"Both White Cap and CSG share the vision of continuous growth with the goal to relentlessly improve customer service," says Stegeman. "By joining together, our platform allows expansion of our product and service offerings across more than 400 locations in 46 U.S. states and eight Canadian provinces."