Brickworks North America, parent company of Pennsylvania-based clay brick specialist Glen-Gery Corp., has sited its first Design Studio in Philadelphia. The 3,500-sq.-ft. facility affords the architectural and design community a premium design experience where project stakeholders can collaborate; select from a broad product portfolio of high-end, stylish brick; and, host or attend industry and networking events. It joins six studios that Brickworks Ltd. has established in its home base of Australia.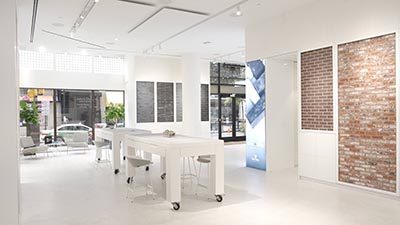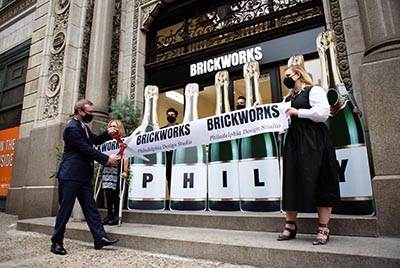 "We're thrilled to debut our North American Brickworks Design Studio in Philadelphia to meet the contemporary style needs of today's architects and designers," says Brickworks North America President Mark Ellenor. "An increasing number of design-focused professionals are choosing brick because of its limitless creative potential. Available in a variety of colors, textures, sizes and shapes, brick is a multi-dimensional building material that can add history and personality to any project."
The Design Studio occupies a first-floor suite in the Witherspoon Building, which is known for distinctive architectural details. Architects, developers and other trade professionals have endless design possibilities with both traditional brick products, modern units in sleek colors, or high-end Venetian glass brick. Inspired by Philadelphia's old-world charm, the retail space also features products that are synonymous with the city, including authentic handmade brick and Cushwa premium wood-molded brick.
Studio Design Manager Gia Scassera brings building product experience and interior design background. She and her team will provide expert consultation to architects and consumers who are embarking on new building or renovation projects. As leaders in industry innovation, Brickworks NA and Glen-Gery will also host regular educational events and presentations at the venue.