Kevin Curtis will retire as Besser Co. chief executive officer at end of April 2021, capping a tenure of four-plus decades in concrete plant equipment as well as a transition that began with appointment of his successor, Ryan Suszek, who was promoted to president in March 2019.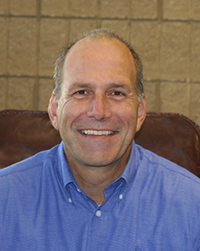 "Over the last several years, I have focused on ensuring we have a dynamic and resilient structure in place so I could formulate my retirement plan," says Curtis. "This included working closely with our Board of Directors, industry associations, and customers. The new management team in place made this decision a very comfortable one.
"No one prepares you for how difficult it is to hand over a 116-year-old business that has been a piece of your heart for 43 years. I'm fortunate to have found someone like Ryan, who closely matches my passion for Besser as a whole—our industry, our customers, and unquestionably our employee-owners."
Suszek will lead a new management team concentrated on providing manufactured concrete producers around the globe with unmatched value, adds Curtis, who will remain a director. Besser is looking beyond its historic role as an equipment, machinery and formwork supplier to becoming a multi-faceted strategic business partner committed to delivering an unrivaled customer experience.
Mack Trucks has appointed Gunnar Brunius as vice president and general manager of the Lehigh Valley Operations. Located in Lower Macungie Township, Pa., the facility produces all heavy-duty Mack models built for North American and export markets. Brunius transitions to Lehigh Valley after serving for five years as vice president of the Volvo Trucks vehicle assembly plant in Tuve, Sweden.
Separately, Mack Trucks and Volvo Trucks North America have entered into a Memorandum of Understanding with Samsara, developer of industrial Internet of Things solutions designed to increase the efficiency, safety and sustainability of commercial fleets and industrial operations.
To extend integrated connectivity options for fleets and drivers, the companies will team with Samsara to investigate providing an all-encompassing, single-source telematics service encompassing compliance assistance, cameras, trailer sensors, safety and maintenance.
Samsara's IoT solutions portfolio combines hardware, software and cloud platforms to bring real-time visibility, analytics and artificial intelligence to operations. The firm has more than 15,000 customers across transportation and logistics, construction, field services and energy. "Through this memorandum, we hope to provide fleet managers and drivers with a more holistic understanding of their data and in turn, operate a safer and more efficient fleet," says Samsara Vice President and General Manager, Fleet Management Rushil Goel.
Jesse Henson has been named president of ABB Motors and Generators' Fort Smith, Ark.-based U.S. business. A 23-year company veteran whose tenure began with Baldor Electric, he will lead a team responsible for marketing, designing and manufacturing ABB and Baldor-Reliance industrial electric motors in the United States. Henson will also continue to be the global head of the NEMA motors product group.