by Pierre G. Villere
As I approach five decades of practicing in the investment banking world, one truism that has been consistent is that housing always leads us out of recessions. As a matter of fact, the housing industry serves as a source of strength during an economic recovery, as has been the case in nearly every recession over the past five decades. In most economic recessions, declining interest rates lead to homebuying and homebuilding, which then lead to spending on consumer goods.
In a typical year, residential construction makes up 4 percent of GDP. However, construction contributed an average of 18 percent growth in the GDP in each year following a recession from 1970 until the Great Recession. After the Great Recession, home building made up more than its typical share, rising 2 percentage points. One of the main differences between the housing market leading into the Great Recession and the market today is that prior to 2008, we had a substantial overhang of distressed and foreclosed properties which needed to be absorbed before housing construction could be a driver of recovery.
Earlier this year, the housing market was in tight supply and suffered low vacancies, as vacancy rates and for-sale inventory rates were lower than they had been in years. And now, that momentum has accelerated further, and indicators from a variety of sources point to one of the strongest housing markets in history.
The National Association of Homebuilders reports that builder confidence in the market for newly-built, single-family homes increased five points to hit an all-time high of 83 in September, according to the latest NAHB/Wells Fargo Housing Market Index (HMI). The previous highest reading of 78 in the 35-year history of the series was set last month, and also matched December 1998.
All the HMI sub-indices also posted their highest readings ever in September. The HMI index gauging current sales conditions rose four points to 88, the component measuring sales expectations in the next six months increased six points to 84, and the measure charting traffic of prospective buyers posted a nine-point gain to 73. The HMI measures builder perceptions of current single-family home sales and sales expectations based on a monthly NAHB survey. As I have explained many times in the past, scores across three components—current single-family home sales, sales expectations for the next six months, and traffic of prospective buyers—are used to calculate a seasonally adjusted index where any number above 50 indicates that more builders view industry conditions as good rather than poor.
Historic traffic numbers have builders seeing positive market conditions, despite the soaring price of lumber, up more than 170 percent since mid-April and adding more than $16,000 to the price of a typical new single-family home. Nevertheless, traffic remains strong even as many builders are passing along these increases.
The traffic numbers have rubbed off on builder confidence, which is bolstered by actual data; new single-family home sales surged in August, as housing demand was supported by the lowest mortgage rates in history, a renewed consumer focus on the importance of housing, and rising demand in lower-density areas like suburbs and exurbs. The U.S. Census Bureau and HUD estimated new home sales in August at a 1.01 million seasonally adjusted annual pace, an approximate 4.8 percent gain over a revised July rate of 965,000 and 43.2 percent above the August 2019 estimate of 706,000. This is the strongest seasonally adjusted annual rate since September 2006.
The momentum and sheer force of this housing boom, one of the strongest in history, is an important part of keeping the concrete industry stable, and will lead many producers to steady volumes and profits.
---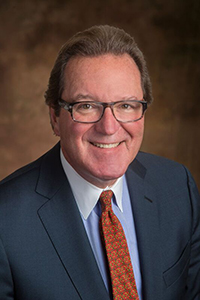 Pierre G. Villere serves as president and senior managing partner of Allen-Villere Partners, an investment banking firm with a national practice in the construction materials industry that specializes in mergers & acquisitions. He has a career spanning almost five decades, and volunteers his time to educating the industry as a regular columnist in publications and through presentations at numerous industry events. Contact Pierre via email at [email protected]. Follow him on Twitter – @allenvillere.