With an eye to collaboratively developing and marketing thin section, ultra-high performance concrete (UHPC), Ancaster, Ontario building facades specialist Spring Valley Corp. has joined AltusGroup, the Baltimore-based partnership of North American precasters and affiliated companies.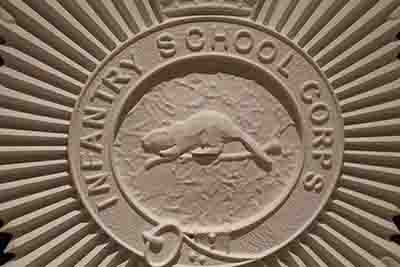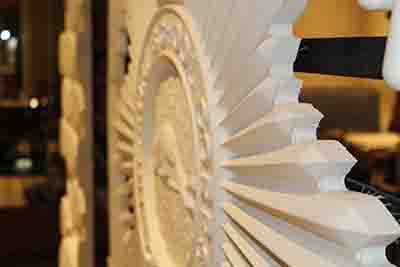 The producer currently offers CAAST, a proprietary, customizable panel using hybrid UHPC technology to deliver unique shapes, patterns and textures from in-house molds. CAAST elements have a very long service life thanks to a durable and impermeable matrix; their slender profiles reduce mass and embodied energy, and demonstrate UHPC mechanical properties.
"Architects and owners are increasingly looking for more resilient, more durable materials for rainscreen facades and cladding panels. With UHPC, they can have extensive aesthetic freedom without sacrificing long-term performance," says AltusGroup Executive Director John Carson. "Spring Valley has refined the use of UHPC technology in CAAST. Our members will look to build on Spring Valley's production and admix knowledge to explore new markets and applications across North America to provide another precast concrete option for sustainable building enclosures.
"AltusGroup continues to expand our network of affiliated companies and portfolio of innovative technologies to broaden the opportunities for architects to benefit from precast through differentiated products and collaboration," he adds. "We believe the UHPC technology platform has a bright future and plan to be represented well in the segment with our bright minds. The agreement with Spring Valley covers an array of marketing and technical sharing tenets that both companies feel will be mutually beneficial."
"HPC and UHPC offer the design community new design possibilities in both form and function. It is our responsibility to educate architects and engineers about the design possibilities and also to explain the benefits in terms of sustainability and durability," affirms Spring Valley President Eric Sommer. "We are tasked with the responsibility to learn as much as we can about this relatively new material. There is always a significant distance to cover between the excitement of a new way of doing things and the acceptance in the architectural world, and the incorporation of new manufacturing methodologies into existing marketplace."
Spring Valley's membership complements that of AltusGroup Innovation Partner Lehigh White Cement, which has recently announced the Aalborg InWhite Solution UHPC materials for the North American market.