The Concrete Industry Management Program National Steering Committee has named to its 15-member board Master Builders Solutions Vice President, Admixture Systems Bruce Christensen; Silvi Group Cos. Vice President of Human Resources and Corporate Counsel Frank Flatch; and Forterra Chief Executive Officer Karl H. Watson, Jr. They join 17 others on the board, including the 2020-21 NSC officers Executive Director Eugene Martineau (U.S. Concrete, retired); Baker Concrete Construction Vice President Mike Schneider; Command Alkon Vice President Steven Cox; NRMCA Chief Operating Officer Nicole Maher; and, Immediate Past Chairman Wally Johnson (U.S. Concrete, retired).
Retired National Concrete Masonry Association Vice President of Finance and Operations Larry Medley was inducted into the NCMA Hall of Fame during the group's Midyear Event last month. He joins other individuals credited with continual accomplishments on the industry's behalf and who have demonstrated unquestioned dedication to the association's highest values. During his tenure at the Herndon, Va. headquarters, Medley anchored a team known for technical competence and customer service mind set.
The American Concrete Institute now offers a Shotcrete Inspector certification program for individuals who demonstrate the knowledge and experience required to properly inspect shotcrete placement. Comprehension of the responsibilities and qualification requirements of a Shotcrete Nozzleman are necessary. Shotcrete Inspector is part of a set of concrete inspection certification programs and was developed by ACI Committee C661 – Shotcrete Inspector, with the assistance of Committee C660 – Shotcrete Nozzleman and the American Shotcrete Association. The program requires successful passage of the written examination, an active or previous certification as an ACI Concrete Field Testing Technician – Grade I, and satisfactory work experience.
"With shotcrete continuing to grow in use and demand in concrete construction projects, ACI developed this program as a means to certify personnel who prove they have advanced knowledge of inspection practices and can help bring enhanced quality to shotcrete construction," says C661 Chair Randle Emmrich.
The American Concrete Institute maintains more than 30 certification programs and nearly 120,000 active certifications around the world. Shotcrete Inspector is offered through ACI sponsoring groups; additional information on the program, including a detailed job task analysis, is available at www.ACICertification.org.
The ACI Foundation Concrete Research Council is accepting proposals through December 1 for an annual grant program supporting work that furthers the knowledge and sustainability of concrete materials, construction and structures. Topics are encouraged from all areas of concrete research, and the Foundation approves up to $50,000 per project for direct costs. Due to a 15 percent research organization overhead cost limit, the ACI Foundation may award up to a maximum of $7,500 additional funds for indirect costs. An ACI Technical Committee must support the research concept and participate in an advisory role to the principal investigator. An individual researcher can serve as the principal investigator or co-principal investigator on only one submitted proposal. Industry partnering and project cost sharing are strongly encouraged.
Selection of awarded projects and notifications to principal investigators occurs after the spring ACI Concrete Convention. Additional information on the request for proposals or funding parameters can be obtained from ACI Foundation Assistant Director Tricia Ladely, [email protected]. Details on previously awarded projects and research are available at acifoundation.org/research.
The International Concrete Repair Institute cites a "bigger, better and bolder approach" to its traditional Concrete Surface Repair Technician training program by separating the educational and certification courses. The shift allows for a more customized online experience for concrete repair professionals.
The Education course is based on ASTM and ICRI documents: C31, Standard Practice for Making and Curing Concrete Test Specimens in the Field; C143, Standard Test Method for Slump of Hydraulic-Cement Concrete; C1583, Standard Test Method for Tensile Strength of Concrete Surfaces and the Bond Strength or Tensile Strength of Concrete Repair and Overlay Materials by Direct Tension (Pull-off Method); C1611, Standard Test Method for Slump Flow of Self-Consolidating Concrete; and, ICRI Guideline No. 210.3R, Guide for Using In-Situ Tensile Pull-off Tests to Evaluate Bond of Concrete Surface Materials.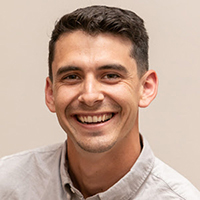 The updated Concrete Surface Repair Technician education course will provide fundamental knowledge and best practices. Among key benefits: learning on participants' schedule through online programming; gaining critical knowledge of repair materials and methods; and, elevating the level of service by industry professionals through a better understanding of quality concrete surface repair.
Anthony Hickling has been appointed managing director of the University of Washington-hosted Carbon Leadership Forum, where Professor Kate Simonen continues as executive director while serving in her new capacity as College of Built Environments' Department of Architecture chair.
Hickling is tasked with key organizational leadership and community-building roles as the Forum mission expands and additional technical staff are onboarded in the coming months.