Milton B. Merts, Sr. established Albany, Ga.-based Merts Equipment Co. in 1950 to provide contractors, miners and farmers with gasoline or oil engines, roadbuilding or quarry machinery, and irrigation equipment. In the following decade, the company began building small ready mixed concrete batch plants, including models on wheels for staging near pouring operations.
Merts Equipment added the Hot Asphalt Storage System in the 1970s and also launched the Merts Manufacturing and Engineering Co. as a separate entity from the flagship. The new business supported continual product and service improvement, with an emphasis expanding the company's territory and introducing innovative products.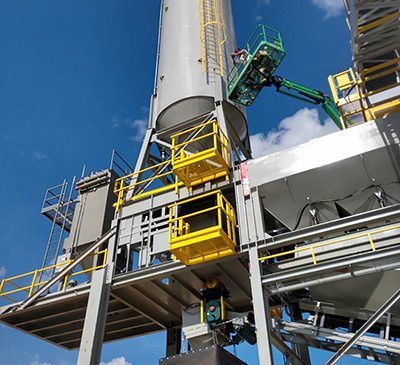 The Merts family sold the Equipment company in January 1972, while the Manufacturing and Engineering business carried on to serve many customers. The latter changed its name to Merts Inc. in 1981, five years ahead of its transition to an Employee Stock Ownership Plan. In 2004, officers and directors Joel Johnson and Anne Williamson effected the purchase a 16-acre plot in Oakland Meadows Business Park. The site gave rise to a new office building and plant, plus an adjacent enclosure for sandblasting and painting operations. The transition from legacy to new facilities was completed in 2007, a year after Merts Inc. logged a sales peak of $8 million.
The company weathered the Great Recession. In June 2014, it was acquired by Pathfinder Systems of Holland, Mich. Owner Larry Hilgore brought financial support and commitment to revitalize operations and return the renamed Merts LLC to a growth path. For many years, Pathfinder Systems notes, producers and contractors recognized the Merts brand "for high quality, high production concrete batching equipment. The improving economy will allow Merts to continue manufacturing batching equipment well into the future." Merts LLC likewise positions Pathfinder Systems to add several lines to its concrete plant machinery portfolio.