Germany's Topwerk Group, the umbrella organization over Hess, Prinzing-Pfeiffer and SR-Schindler concrete masonry, pipe and dry or wet cast product machinery, has relocated the Topwerk America Ltd. headquarters to Houston from Burlington, Ontario, and appointed Chad Rathke as president and chief executive officer, as well as SR-Schindler regional sales director. Gudrun Hess will continue as president of newly named Topwerk Services in Burlington, a center that has supported the North American market for nearly 40 years.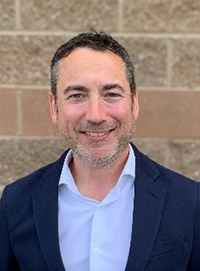 Rathke arrives with broad experience in concrete batching and paver production equipment,and most recently served as director of Sales for Columbia Steel Casting Co., a Portland, Ore, manufacturer of replacement wear parts for cement production, surface mining and scrap recycling. He will focus much of his initial efforts on SR-Schindler and building the hermetic slab press brand's footprint in North and Central America, plus the Caribbean.
"[Our] plants and machinery offer producers of blocks and paving stones an opportunity to create high-value and differentiating products that set their offering and business apart," says SR-Schindler CEO Andreas Schlemmer. "Chad Rathke's experience in this sector and throughout the production process adds to a strong Topwerk team in the North and Central American market."
Adds Topwerk Group CEO Robert Gruss, "Chad Rathke is a highly regarded professional with the meaningful industry background required to lead future growth in one of our most important and established markets. This appointment is part of our overall plan to expand our presence in the United States."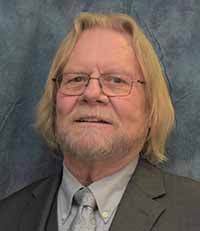 After a brief industry hiatus, BMH Systems and Jonel Engineering veteran Derek Brown has returned to the concrete plant equipment market as sales manager, Regional and Key Accounts, for the North American office of Tecwill Oy, Finland. A specialist in large scale or smaller, containerized batch plants for ready mixed or manufactured-concrete production, Tecwill serves the U.S. and Canada from an Oakdale, Ontario office. Brown will team with Ari Elo and Markku Kankaala in promoting Tecwill plant and batch control packages.
One of the West's principal Class F fly ash sources continues to build out processing and blending capacity in response to diminished supplies of the material stemming from coal-fired power generating station retirements. Salt River Materials Group's latest beneficiation equipment outlay will enable finishing up to 300,000 tons per year of ASTM C618-grade product from material landfilled at Coronado Generating Station. The producer holds a marketing contract for the Arizona facility's concrete-grade Class C fly ash. An extended agreement with Salt River Project, owner, includes extracted-ash processing and sales, with initial output projected in spring 2021.
Phoenix-based SRMG is applying years of experience classifying, beneficiating and blending fly ash and other pozzolanic materials to increase Class F-grade material supplies for Southwest and West Coast markets. Coronado Station is the fourth site where it is deploying technology to convert marginal raw feeds to performance fly ash. Located seven miles from the central eastern Arizona city of St. John's, the BNSF Railway-served station is 75 miles from SRMG's Cholla facility in Joseph City. It joins the producer's extensive cementitious materials distribution network spanning markets from the Rockies to the Pacific Ocean.
Hendrickson Intl. has acquired the Motor Wheel Brake Drum and Crewson slack adjuster business segments, based in Chattanooga, Tenn. and Berea, Ky., from Stemco and parent company EnPro Industries. The business segments will operate as a Hendrickson Truck Commercial Vehicle Systems division, the Motor Wheel and Crewson brands maintained.
"This acquisition will provide a platform to advance our light-weight drum brake system performance and components that complement our existing product portfolio. We look forward to working with our new associates and strengthening our business ultimately serving the commercial truck and trailer industry," says Hendrickson CEO Gary Gerstenslager.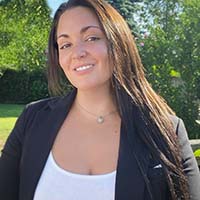 New York-based rebar tying tool specialist Max USA Corp. has appointed Jacqueline Marinacci as marketing executive, focused on generating informative content to drive brand awareness, expand the manufacturer's social presence and support dealer sales efforts. She arrives with more than 10 years in architecture, engineering and construction, providing cross functional marketing support through progressive job site and drone videography/photography, web development, graphic/motion design, and overall communication functions. Her experience includes a tour of duty with New York's ULC Robotics, which works across the U.S. and United Kingdom on safer inspection and emergency response solutions for contractors, utilities, municipalities and other vertical markets.
Stephens Mfg. in Tompkinsville, Ky. will manufacture, service and market the DrumBlaster Daily Washout System in North America under a new agreement with the equipment's Brisbane, Australia developer. Through a small control booth and telescoping, nozzle-tipped wand, the system automates rear or front discharge mixer truck drum cleaning, typically in five-minute cycles, and can reduce material build up on fins up to 85 percent compared to conventional washout routines. North American DrumBlaster installations since the system's 2017 market premier include sites running Stephens batch plants.
Peterbilt Motors Co. received two Manufacturing Leadership Awards from the National Association of Manufacturers for Denton, Texas headquarters plant management. The company earned NAM Operational Excellence Leadership recognition for its Night Shift Production initiative and Talent Management as a result of the Peterbilt Diversity Council's Women's Initiative ("PBWin").
"Peterbilt is proud to be recognized for our ongoing initiatives to optimize our manufacturing processes while continuing to build the industry's highest quality trucks," says General Manager and Paccar Corp. Vice President Jason Skoog. "Diversity is a cornerstone of our success at Peterbilt and I'm excited to see our PBWin team be recognized for their outstanding efforts."
Navistar International Corp. has joined CharIN E.V., a global conglomerate of industrial and automotive companies focused on advancing the adoption of electric vehicles through the development, promotion and implementation of the Combined Charging System as the global standard for charging battery powered electric vehicles. While previously a participant, membership positions Navistar among stakeholders setting standards for electric vehicles and critical components such as charge ports and charging stations.
"We look forward to participating in important discussions and providing our unique perspective within the electric space to help set a standard that is necessary for electric vehicle adoption," says Navistar Vice President, Emerging Technology, Strategy and Planning Bob Walsh.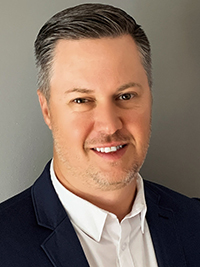 Trenchless infrastructure solutions provider Vortex Companies has promoted B.J. Kerstiens to regional vice president of the Quadex Lining System division (QLS). He will manage the overall business from the QLS perspective, supporting sales, estimating, project coordination, scheduling and licensee functions. A former Marine and Concrete Industry Management graduate from Middle Tennessee State University, Kerstiens arrives with 17 years of experience in construction, 12 in trenchless infrastructure repair and maintenance.