Two private equity fund managers have outlined a transaction spawning a powerhouse in concrete or masonry construction accessories and supplies, plus rebar fabrication. Clayton, Dubilier & Rice (CD&R), New York, will acquire HD Supply's Construction & Industrial segment, better known as White Cap and including the Home Improvement Solutions and Brafasco businesses, then pursue a merger of that Norcross, Ga. entity with Construction Supply Group (CSG). Based in Denver, the latter is a portfolio company of Sterling Group, a Houston investor that has acquired concrete and masonry contractor centers since chartering the business in 2016 with Minnesota's Brock White.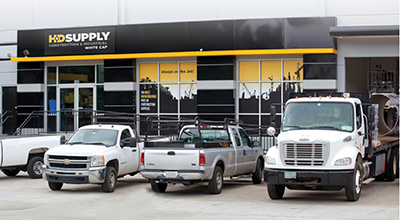 The combination is intended to create a leading North American distributor garnering $4 billion-plus in annual revenues from a diverse mix of concrete accessories and reinforcement, along with specialty construction and safety products. White Cap operates 270 branches with approximately 5,500 employees, 200,000 customers and more than 400,000 stockkeeping units. With 130 branches and approximately 2,000 employees, CSG has a highly complementary footprint to White Cap in terms of product depth and geography, offering more than 60,000 sku to 65,000 customers.
The $2.9 billion White Cap transaction is scheduled to close by next month and not subject to the status of CSG merger proceedings. CD&R funds and Sterling Group will hold respective 65 percent and 35 percent ownership interests in the combined entity. White Cap CEO John Stegeman and President Alan Sollenberger are expected to retain their titles in the transition, while CD&R Operating Partner Phil Knisely becomes chairman.
"This transformational combination simultaneously increases our product and service offering, capabilities, and diversification and establishes our business as a focused, independent company," says Stegeman. "We are enthusiastic about the opportunity to join forces with the many talented associates and leaders at CSG to enhance our collective ability to serve customers. Following this transaction, we will be very well positioned to pursue both organic and inorganic growth opportunities aligned with our strategic priorities."
"We look forward to our new partnership with CD&R and the continued support of The Sterling Group as we seek growth opportunities to better serve our customers," adds CSG CEO Mitch Williams.