Lehigh Cement has published the industry's premier Environmental Product Declarations (EPD) utilizing the new North American Product Category Rule for Portland, Blended, Masonry, Mortar, and Stucco Cements. The Cement PCR 2.0 document enables the flagship business of Texas-based Lehigh Hanson Inc., along with fellow Portland Cement Association and Cement Association of Canada members, to tailor EPD to sustainability and green building practitioners' increasingly tighter transparency standards.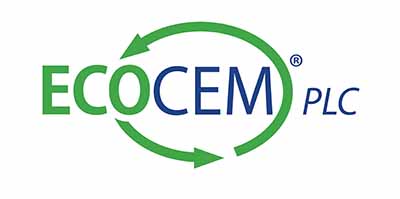 The declarations reference ASTM C 150 Types IL, I/II, III and companion CSA A3001 Types GUL, GU, HE cements from the Lehigh (B.C.) Delta Cement Plant and Terminal and Bellingham (Wash.) Cement Grinding Plant and Terminal. Per Cement PCR 2.0 guidelines, the EPD reference Global Warming Potential—a carbon dioxide emissions indicator—and related environmental impacts of binder production and finishing.
Lehigh Cement cites the positive GWP metrics of Types IL/GUL portland-limestone cements versus the Types I/II and GU/HE powders, topped by a 10 percent CO₂ reduction in concrete. Under the EcoCem PLC brand, the producer's Pacific Northwest and eastern Canada operations have promoted the Type IL/GUL cement for nearly a decade. Thus far, CO₂ emissions reduction attributable to the use of Delta and Picton, Ontario plants' EcoCem PLC nearly matches the annual emissions of 35,000 automobiles.
The National Ready Mixed Concrete Association is hosting the Delta and Bellingham declarations at www.nrmca.org/sustainability/EPDProgram as an EPD Program Operator. It shares that designation with ASTM International, under whom the initial Cement PCR was issued in 2014. That Rule abided (International Organisation for Standardization's) ISO 14025:2006, "Environmental labels and declarations — Type III environmental declarations — principles and procedures." Its successor was developed according to ISO 21930:2017, "Sustainability in buildings and civil engineering works – Core rules for environmental product declarations of construction products and services."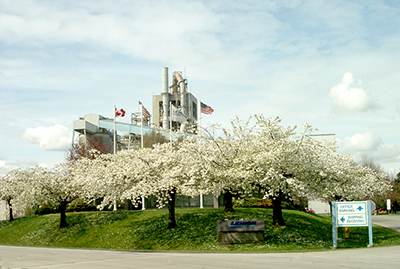 "We have made it one of our top priorities to benchmark and lower our CO₂ emissions with ambitious targets," says Lehigh Hanson Canada Region Vice President of Sales & Logistics Shawn McMillan. "Our plant- and product-specific EPDs communicate environmental impact for cement in a simple and easy-to-understand manner. We intend to use the added product transparency to more effectively gain adoption for our lower carbon products. We have several research projects and studies ongoing to continue to optimize the carbon impacts from cement and concrete."
Work to improve the sustainable attributes of construction materials, he adds, has seen Lehigh Cement's active involvement in industry-wide EPD development, committees to establish PCRs, plus sustainability research, environmental and product task forces in Canada and the United States. Lehigh Hanson, furthermore, is part of Germany's HeidelbergCement AG, which has earned the Science Based Target Initiative's highest rating for a cement company. Using 1990 baseline levels, HeidelbergCement has established enterprise targets of 30 percent carbon emissions reduction by 2030 and realization of CO₂-neutral concrete by 2050 or earlier.
---
BINDING GUIDELINES FOR CEMENT EPD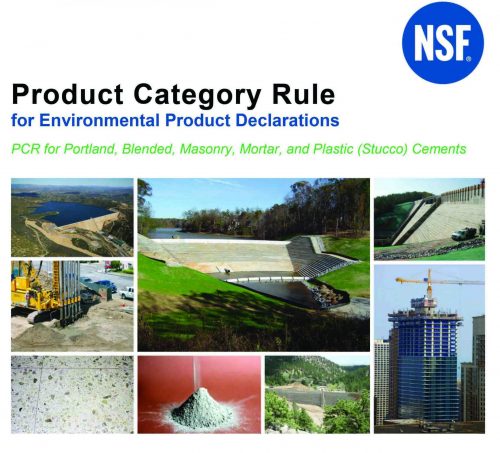 Published in April 2020 and posted at www.nsf.org/standards-development, the Cement PCR 2.0 establishes rigorous parameters for measuring carbon dioxide emissions across production and finishing cycles at plants like Lehigh Delta. Compared to a predecessor document the cement industry had referenced since 2014, the new PCR informs—and raises the credibility of—new Environmental Product Declarations (EPD) covering the Delta operation's ASTM C150 Types IL, I/II and III cement, along with forthcoming declarations for ready mixed or manufactured concrete designed with the Delta binders.
Authors present Cement PCR 2.0 as a source of rules specific to cement for application of (International Organisation for Standardization) ISO 21930:2017, "Sustainability in buildings and civil engineering works – Core rules for environmental product declarations of construction products and services." The document describes the product life cycle stages considered in the EPD and processes to include in those stages; encourages users "to quantify, report, better understand and reduce the environmental impacts of cement"; "promote[s] transparency and incentivize[s] manufacturer specific upstream data"; sets cement EPD data quality; supports declarations' use in sustainable design construction programs and project rating systems; and, fosters consistent reporting of life cycle analysis results related to cement production.