by Pierre G. Villere
I have been told in the past that I have a crystal ball. I don't … like the Hans Christian Andersen fairy tale, "The Emperor's New Clothes," I just make sure to see the obvious, while others go through life with filtered views that obscure reality. The unleashed power of the millennials and the impact they are having on our housing market is an example of the obvious that I identified long ago.
Back in 2014, I was making a presentation to a state ready mixed concrete association, trying to accurately paint the outlook for the slow but steady recovery we endured after the financial crisis in 2008 that knocked the bottom out of our industry. Remember, the industry peaked out at 458 million cubic yards in 2005 and again in 2006, but by 2010 we had dropped to 257 million cubic yards, a 201 million cubic yard contraction that was staggering and painful in its impact, and brought the industry to its knees. In trying to support my optimism, I devoted several slides to the yet-to-be-unleashed power of the millennials, noting that surveys taken at the time confirmed that most shared the goal of homeownership. I said at the time, "the unleashed buying power of millennials is key to the future of housing demand."
Well, fast forward to 2020, and despite the impact of Covid-19 on our society and economy, the new home market continues to boom, largely because of the millennials. This demographic made up 38 percent of home buyers in the year that ended July 2019, up from 32 percent in 2015. So while they were long viewed as perennial home renters who were reluctant or unable to buy, they are now emerging as a driving force in the U.S. housing market's recent recovery. And more significantly, in a statistic that speaks volumes, they reached a milestone early last year when the group first accounted for more than half of all new home loans, and they have consistently held above that level in the first months of this year. For the first time, these new homeowners have been pushing aside older generations to become an even bigger influence; last year, they surpassed baby boomers as the biggest living adult generation in the U.S.
The largest cohort of millennial births was in 1990, meaning that group turns 30 sometime this year. Some industry economists anticipate that as members of that generation turn into their early 30s, we'll continue to see homebuying demand grow. The same economists believe millennials could be responsible for at least 15 million home sales in the next decade.
Going back to 2014, I was among the lone voices who did not agree with a majority of prognosticators who speculated for years after the Great Recession that millennials would be stuck renting perpetually, hampered by student-loan debt and wary of the housing market after the foreclosure crisis. I saw the obvious, and after the Great Recession, I coined a phrase for the slow recovery I called the Great Delay.
Now the housing experts agree. Real estate brokers, mortgage lenders, and industry economists confirm what I had said all along—the millennials' homebuying interest was simply delayed. Older millennials were marrying and having children later in life than previous generations, after finishing their education and building up savings. That growing demand is compounded by younger millennials who are now entering their 30s and starting to buy homes more actively, more in line with the ages at which many baby boomers and Generation X, the group born before millennials, began buying homes.
The notion that millennials will buy 15 million homes over the next decade just confirms the power they are unleashing on the housing industry, and the positive impact their recent, insatiable appetite for homes will continue to have on concrete production and demand.
---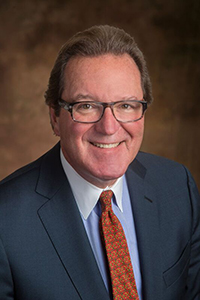 Pierre G. Villere serves as president and senior managing partner of Allen-Villere Partners, an investment banking firm with a national practice in the construction materials industry that specializes in mergers & acquisitions. He has a career spanning almost five decades, and volunteers his time to educating the industry as a regular columnist in publications and through presentations at numerous industry events. Contact Pierre via email at [email protected]. Follow him on Twitter – @allenvillere.