The Precast/Prestressed Concrete Institute Spotlights Building, Transportation Structure Design Excellence
A state-of-the-art television studio, a memorial to civil rights, and a museum for a national landmark are among the winning projects in the Precast/Prestressed Concrete Institute's 2020 PCI Design Awards program. Judges awarded 25 projects and five honorable mentions for design excellence in building and transportation categories.
The PCI Design Awards, now in its 57th year, showcase the creative and innovative use of precast and prestressed concrete in a variety of applications. "Once again, the precast, prestressed concrete industry has put its best foot forward and has delivered many inspiring and impressive projects," says PCI President and CEO Bob Risser, P.E. "Each year, the PCI Design Awards program demonstrates that precast, prestressed concrete is not only a practical solution to many construction challenges, but also a head-turning aesthetic solution."
A panel of industry experts that includes precast concrete producers, engineers, and architects judges all project entries. The buildings and transportation categories are judged on aesthetic, structural, and use versatility; site, energy and operational efficiency, and risk reduction; and resiliency, such as structure durability, multi-hazard protection, and life safety and health. PCI also selects several projects for special awards that are judged on similar criteria to the building and transportation projects, as well as additional requirements, including industry advancement, sustainable design, technology, and designs using all-precast concrete solutions.
All winning projects were showcased and honored at the 2020 PCI Convention in Fort Worth, Texas, and will be published in PCI publications, including PCI Journal, Ascent, and ASPIRE magazines.
---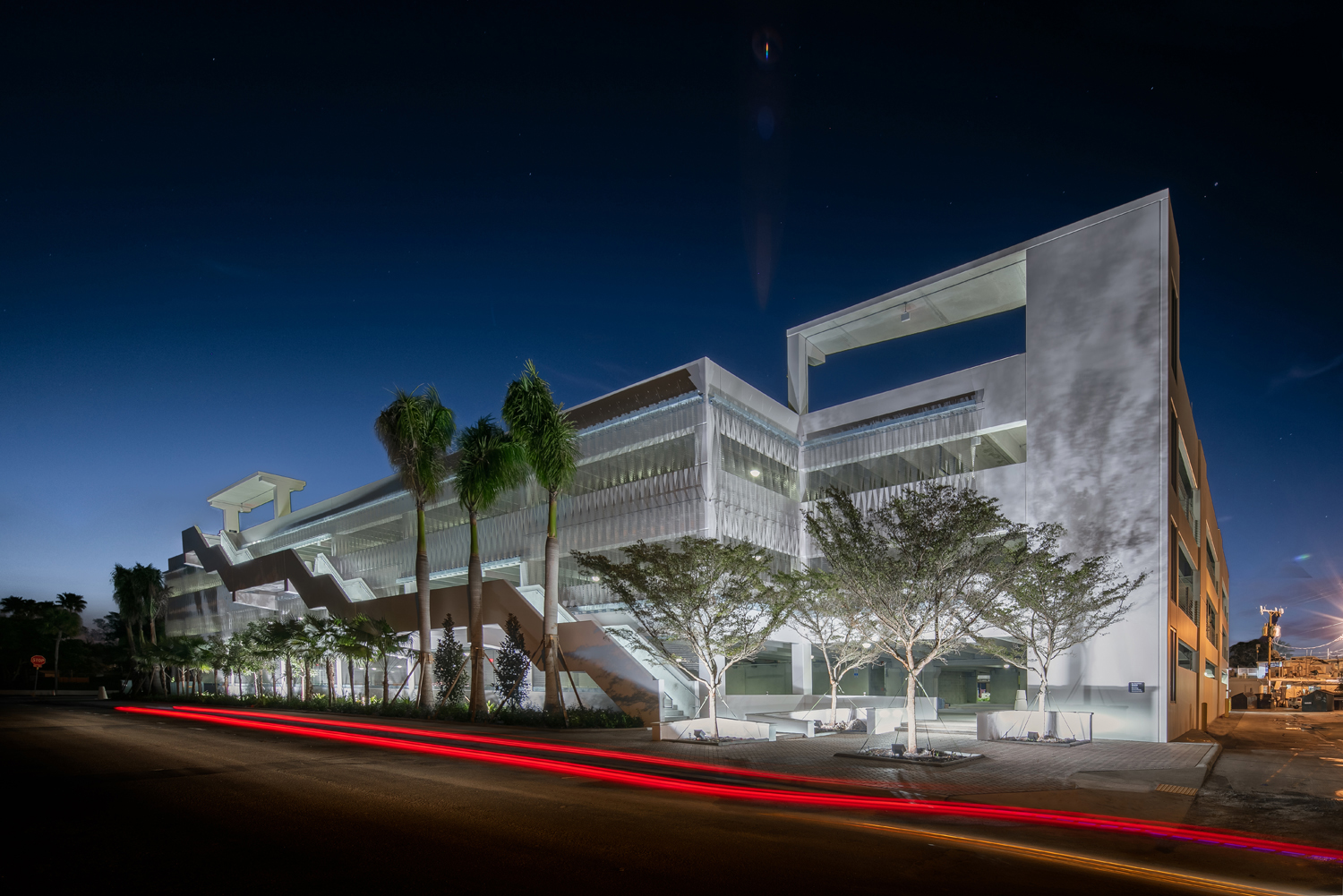 PHOTO: Ryan Gamma Photography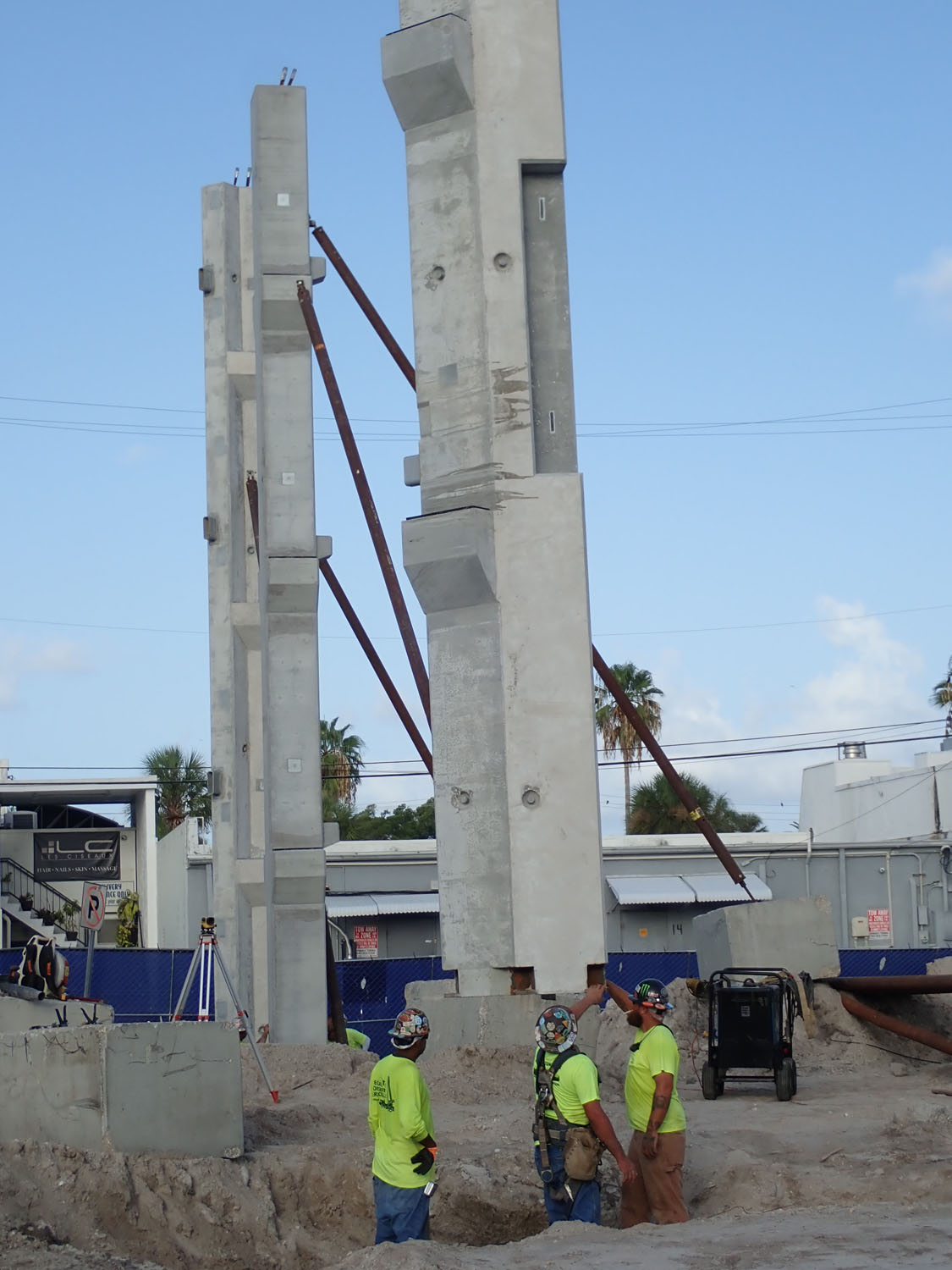 PHOTO: Lee-En Chung
SPECIAL AWARD: ALL-PRECAST CONCRETE SOLUTION WINNER
The $12 million, four-story, St. Armands Parking Garage in Sarasota, Fla. is built entirely of precast concrete. To increase waterproofing in a highly corrosive seaside environment, PCI-certified Coreslab Structures (Tampa) included BASF MasterLife 300D admixture in all panels. Project included 464 precast concrete components, many weighing 60,000 lbs., and was erected by PCI-certified Specialty Concrete Services of Umatilla, Fla. in just over two months. The garage also won Building Awards – Best Parking Structure (All-Precast).
---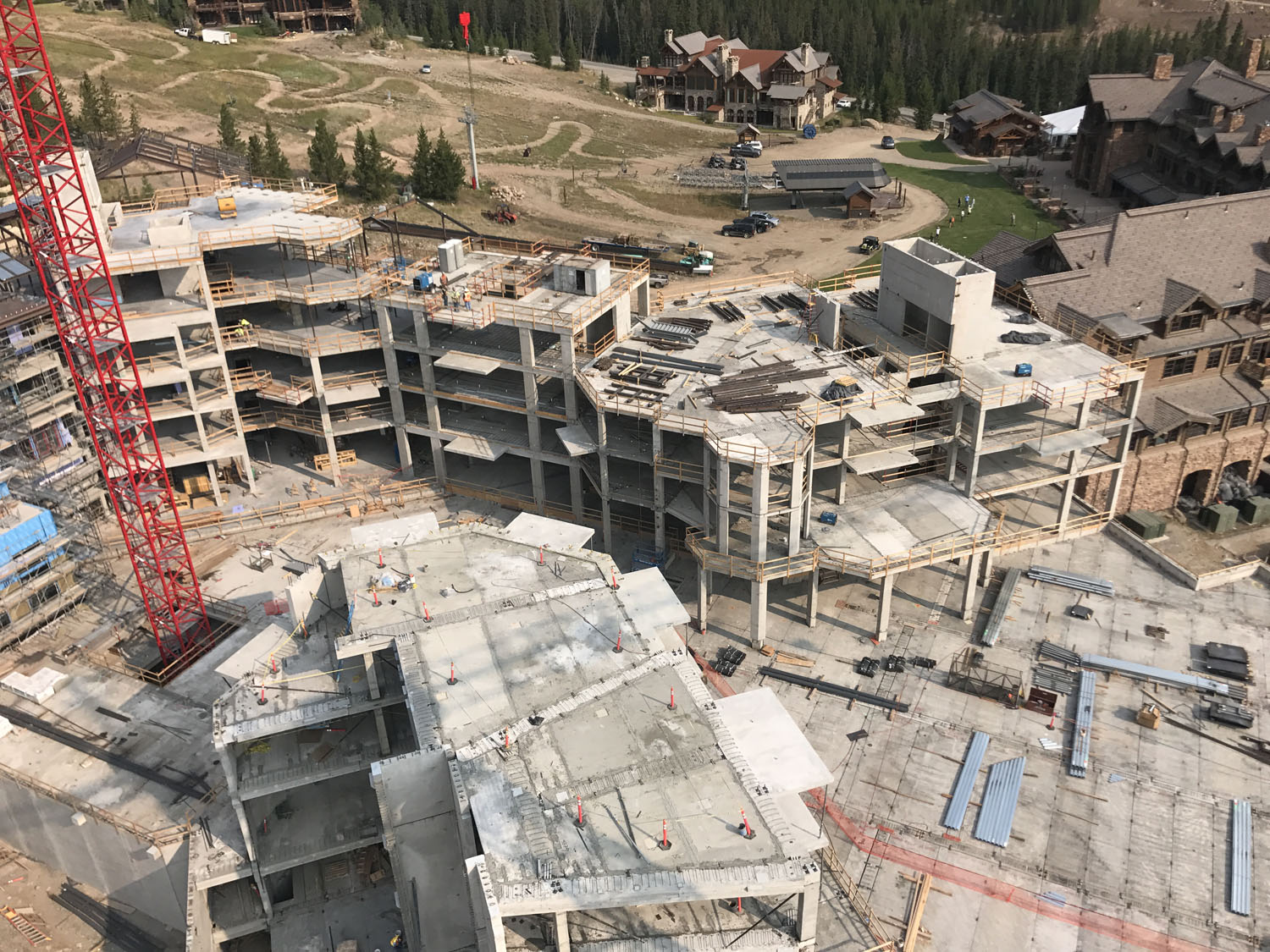 SPECIAL AWARD: ALL-PRECAST CONCRETE SOLUTION HONORABLE MENTION
A $312 million expansion at Yellowstone Club, a private residential community in Big Sky, Mont., was originally slated to be a cast-in-place design. However, switching to precast concrete shortened the project schedule from three years to one, and helped meet Category D seismic design requirements. Ninety-six monolithic precast concrete balcony slabs required design and installation of a new custom production facility at PCI-certified producer Stresscon Corp.'s Colorado Springs plant. Production required bidirectional prestressing of many members. The 485,716 sq.-ft. project included 4,565 premanufactured components.
---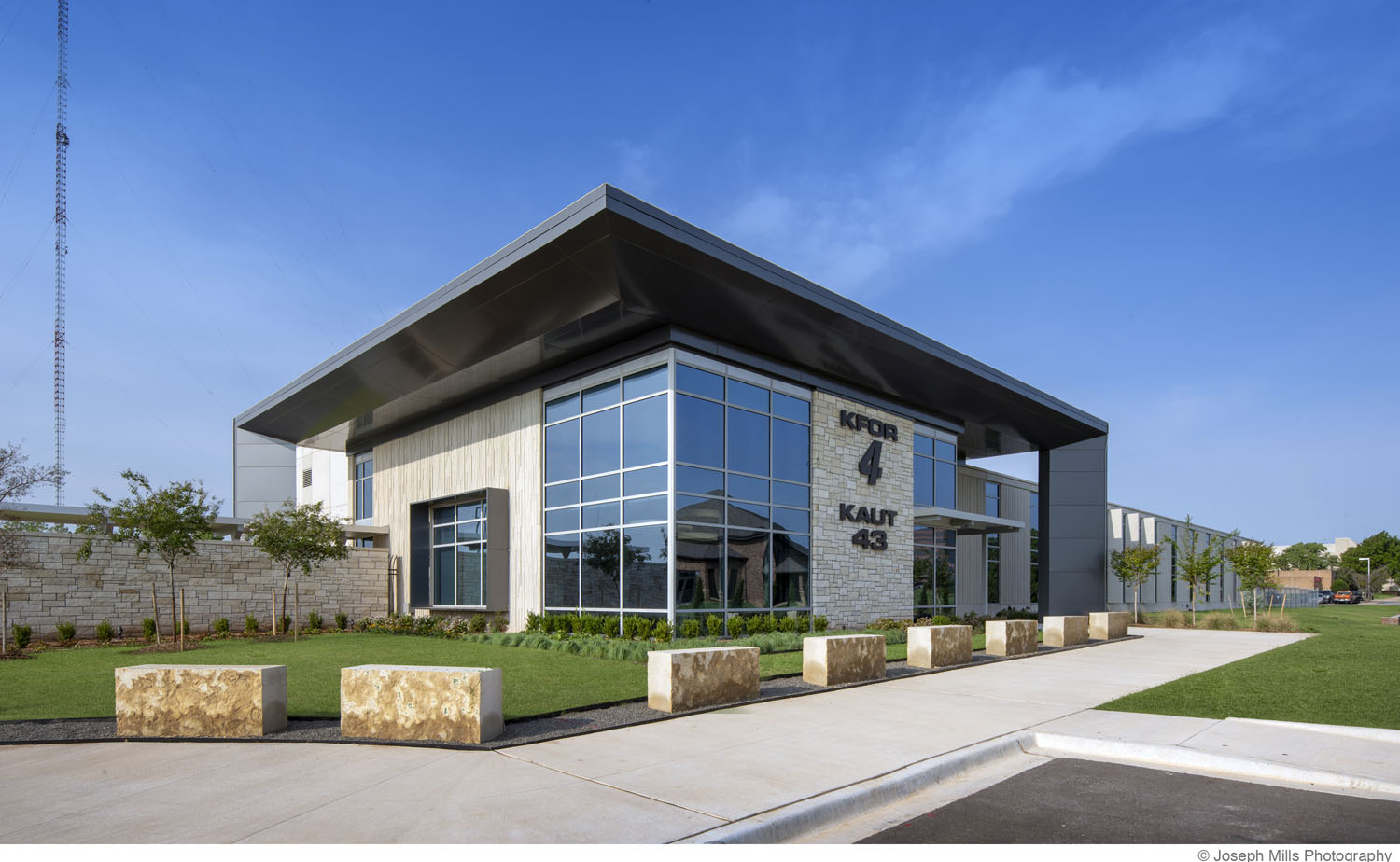 PHOTO: Josephmills.com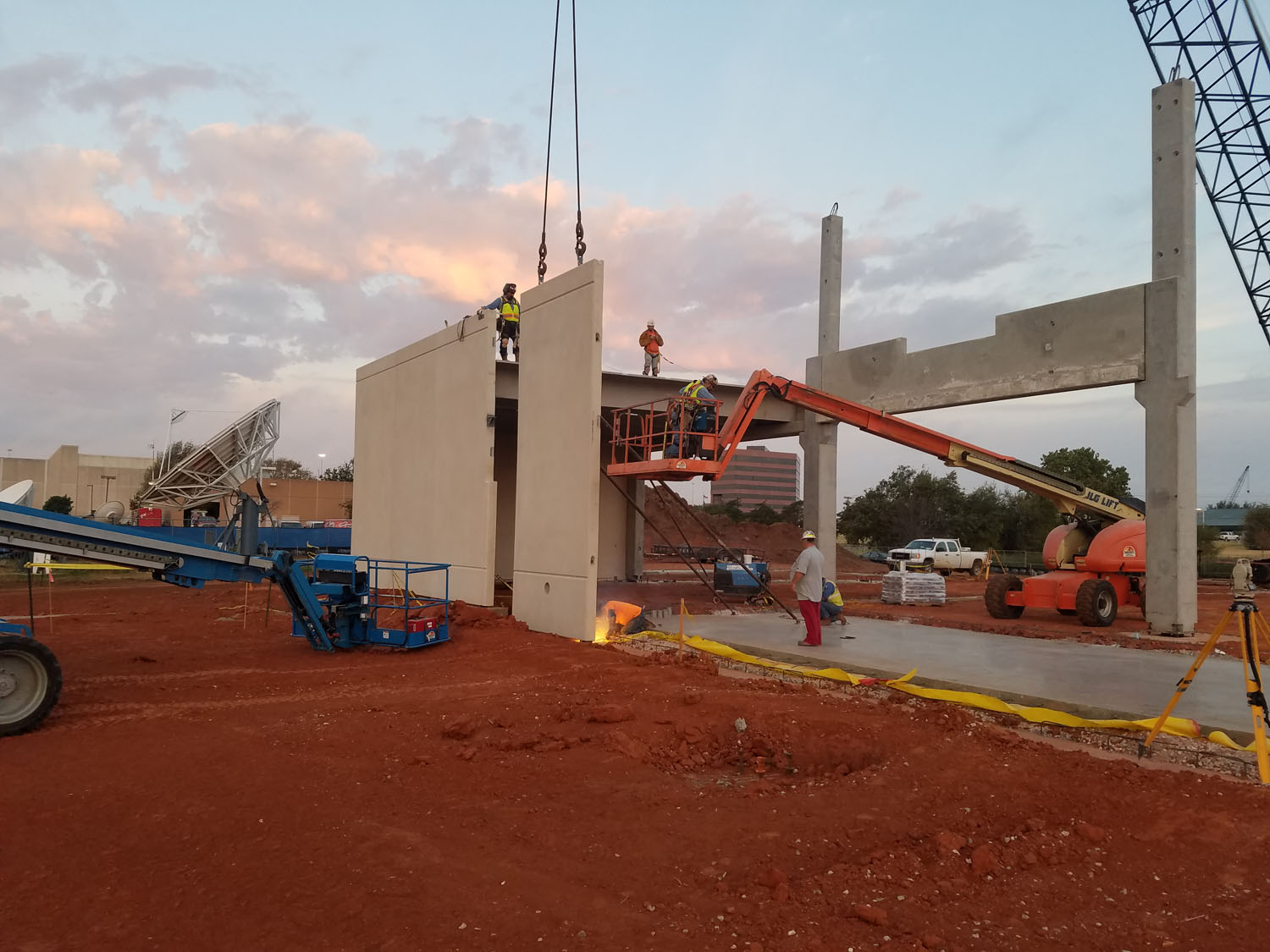 PHOTO: Coleman Harrison/Coreslab
BEST HIGH TECH AND LABORATORY BUILDING WINNER
The KFOR News Studio in Oklahoma City features a resilient 42,880-sq.-ft. building and 16,250-sq.-ft. of covered parking. PCI-certified Coreslab Structures (OKLA) produced 799 precast concrete elements for the project, including long-span-roof double-tee beams that could support a superimposed 50 lb./ft.² debris load, downward wind pressure of 88 lb./ft.², and an uplift of 115 lb./ft.². The building can withstand an EF-3 tornado, while the internal studio can withstand an EF-5 event. Prefabricating the structure and exterior panels reduced the construction schedule by several months compared to alternative methods.
---
BEST MAIN SPAN BRIDGE FROM 76-149 FEET HONORABLE MENTION
The Reconstruction of Harlem River Drive Over East 127th Street project in New York, N.Y. required the replacement of a 4,500-ft.-long roadway with two parallel precast concrete bridges. The southbound and northbound bridges consist of nine and 10 spans, respectively, and each bridge is approximately 990 ft. long. Precast elements were cast off-site by Chesapeake, Va.-based Coastal Precast Systems, and then barged to the project site in stages to minimize impact on traffic. Erection was completed during 15-minute road closures adjacent to and below the bridge.
---
INTERNATIONAL TRANSPORTATION STRUCTURE AWARD WINNER
The 2.1-mile-long Samuel De Champlain Bridge in Montreal comprises of three independent superstructures that feature 9,600 precast concrete deck panels. The bridge is a replacement structure crossing a vast span of the St. Lawrence River, and developers faced a rigorous 48-month schedule from design to opening. Large-scale precasting allowed work to continue year-round and made it possible to cast and erect the pieces in parallel, rather than in series. Project producer was PCI-certified BPDL/SSLC of Verdun, Quebec.
---
BEST MAIN SPAN BRIDGE MORE THAN 150 FEET HONORABLE MENTION
Project NEON is one of the biggest and most expensive public works projects ever built in Nevada. It involved creating a connector bridge between Interstate 15 and U.S. Route 95 outside of Las Vegas by widening and reconstructing 3.7 miles of the interstate, which resulted in the first HOV–dedicated interchange in southern Nevada. The project included 90 girders and 1,300 prestressed, partial-depth precast concrete panels by TPAC of Phoenix. Each section was erected over two months. Project NEON was the first major use of precast concrete bridge girders in Nevada.