Sources: Accenture, New York; CP staff
A precast artificial reef concept, Sulu-Reef Prosthesis (SRP), is elevating the practice of using new or recycled concrete in coral reef restoration or expansion. Professional services and semiconductor giants Accenture and Intel Corp. are teaming with Sulubaaï Environmental Foundation to monitor an SRP installation around the Philippines' Pangatalan Island.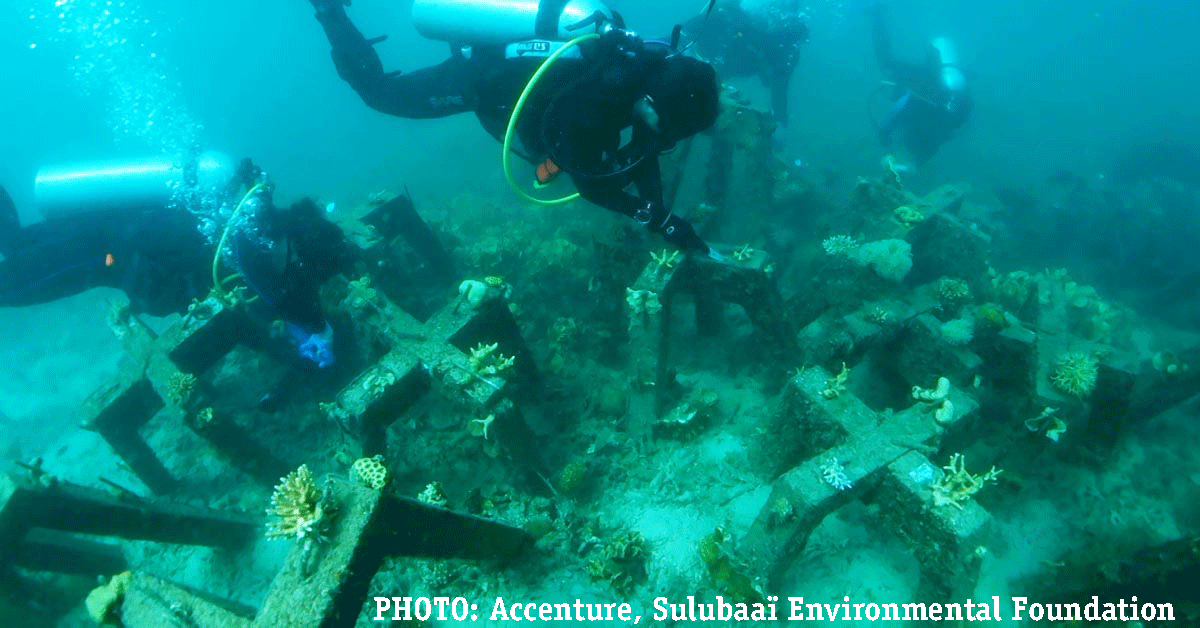 Engineers position intelligent underwater video cameras, equipped with the Accenture Applied Intelligence Video Analytics Services Platform (VASP), to detect and photograph fish as they pass table frame-shaped precast elements that the Foundation has designed to host and perpetuate coral fragments. VASP uses artificial intelligence, powered by Intel Xeon, FPGA Programmable Acceleration Cards and IMovidius VPU, to count and classify the marine life. Traditional coral reef monitoring, by contrast, involves human divers manually capturing video footage and images.
"With the ability to do real time analysis on streaming video, VASP enables us to tap into a rich data source—in effect doing 'hands on' monitoring without disrupting the underwater environment," says Accenture Chief Analytics Officer Athina Kanioura. "The value of your data depends on how quickly you can glean insights to make decisions from it."
"Artificial intelligence provides unprecedented opportunities to solve some of society's most vexing problems," adds Jason Mitchell, a managing director in the Accenture Communications, Media & Technology practice and client lead for Intel. "Our ecosystem of corporate and social partners for this 'AI for social good' project proves that strength in numbers can make a positive environmental impact."