Canobie Lake Park, a hand-built amusement venue in Salem, N.H., opened to the public in 1902 as a trolley park. The original visitor experience featured botanical gardens, a penny arcade, and a few early amusement rides. A wooden roller coaster named the Yankee Cannonball, built in 1936, still draws crowds 83-plus years later. In 1958, Canobie Lake Park was purchased by three close friends from New Jersey who decided to take on the challenge of renovating and revitalizing it themselves.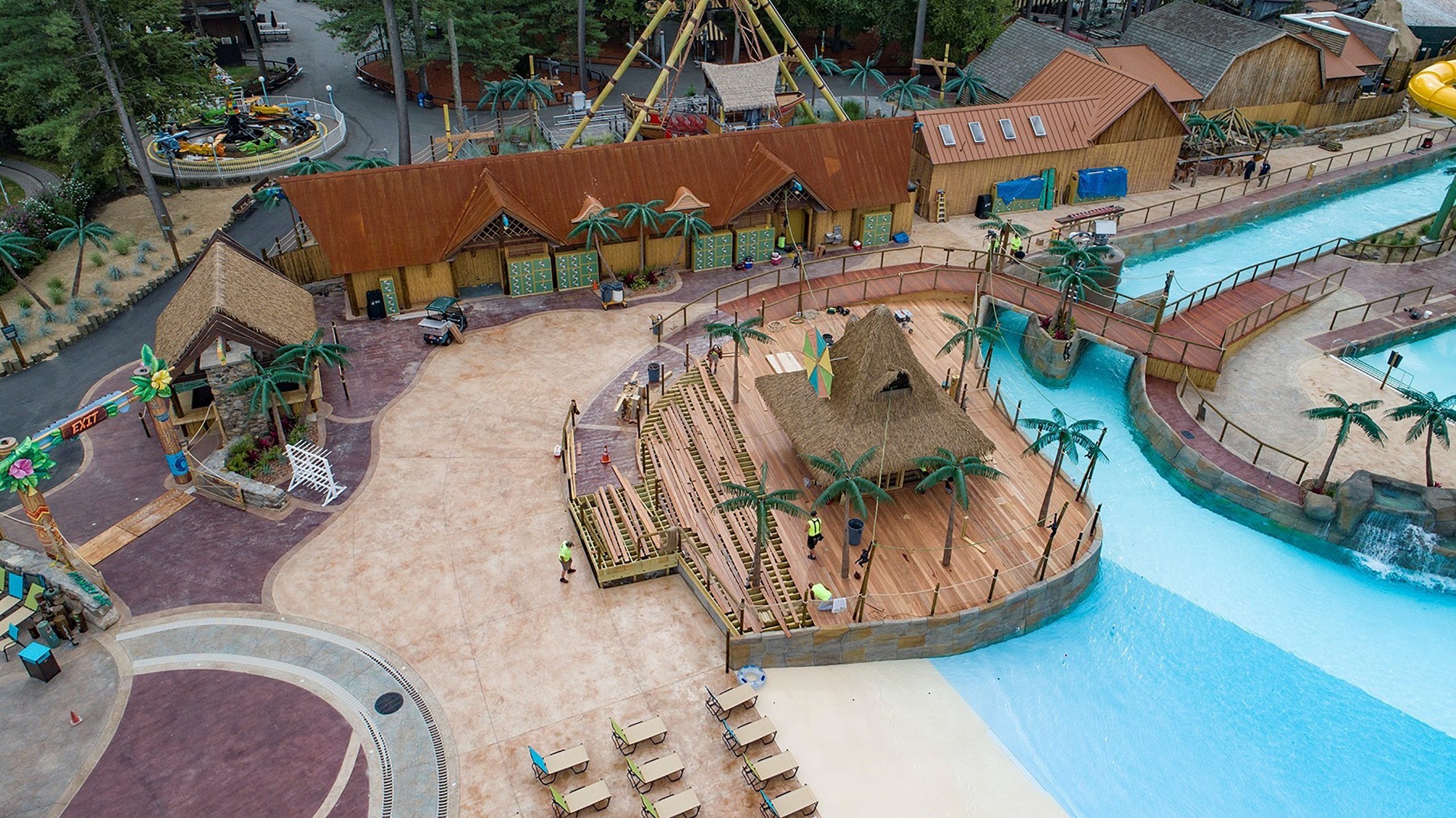 PHOTOS: Harrington Bomanite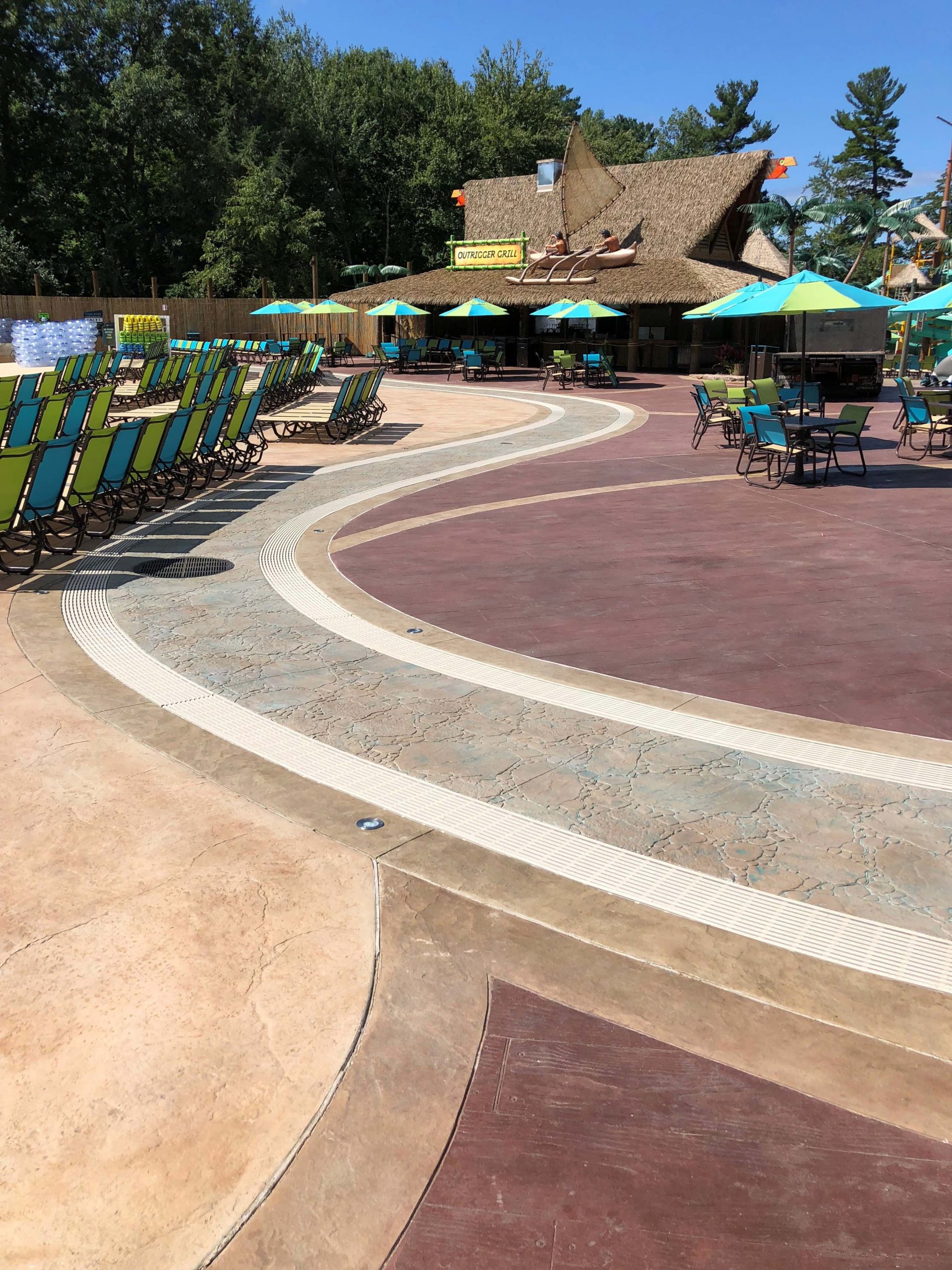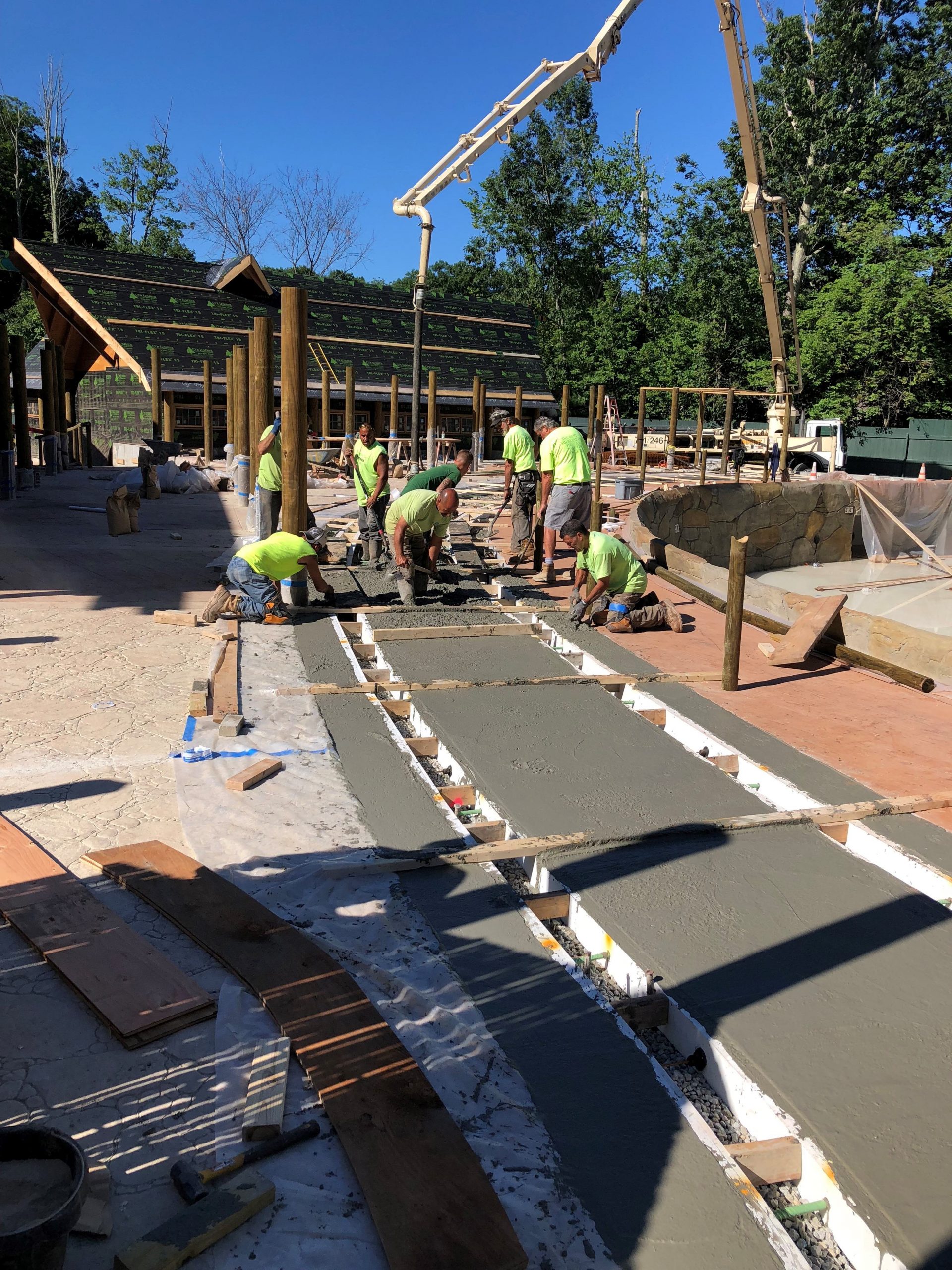 "Every year they add something new," says Mike Harrington of Harrington Bomanite Corp., a Pembroke, Mass., decorative concrete contractor who has been installing flatwork and hardscape effects at the venue for the better part of 30 years. One of the park's three owners, Raymond Captell is responsible for dreaming up new crowd-pleasing environments and, notes Harrington, is never short of ideas or light on expectations.
The contractor was first approached about using Bomanite's stamped concrete to create realistic, durable, repeatable flatwork patterns as borders around various attractions sometime in the early 1980s. Since then, Harrington and his team have added textures, upgraded features, and helped tie together the park's many different attractions with a wide variety of premium concrete surfaces. Their most recent work was Tidal River, a 45,000-sq.-ft. lazy river with waves, circling the Canobie Lake Park's grandest water feature, Castaway Island.
"The big challenge was meeting the state and environmental requirements for capturing surface runoff in a way that met the owner's expectations for aesthetics," says Harrington. A primary determinant of what has been built on the property has long been containing the large volume of runoff that accumulates across the park when it rains. Adding approximately two acres of new hardscape called for an extensive drainage system in the concrete deck. While many hardscape options can offer permeability, including permeable pavers and pervious concrete, Captell was opposed to installing anything other than Bomanite pattern stamped flatwork, insisting that the solution be visually harmonious with the rest of the venue.
A 4-ft.-wide band of Bomacron Garden Stone pattern was brought to life by a custom aqua blue color hardener to reveal a ripple of liquid in bubbling motion. A 12-in. drain grate on either side of the brook catches runoff and directs it below-grade, where an engineered system of crushed stone 4 feet deep allows the water to absorb into the ground naturally. Beach areas abutting the pool were simulated with Bomacron Regular Slate Texture and light brown tones of color hardener and release agents to achieve a sandy beach vibe. On the lounge deck and around lifeguard walks, Bomacron's 11.5-in. Boardwalk pattern imparts a wood-grain quality that adds depth and balance to the island getaway experience. — Prepared by Sean O'Keefe for Bomanite Co., Granite Bay, Calif.; 303/369-1115; [email protected]