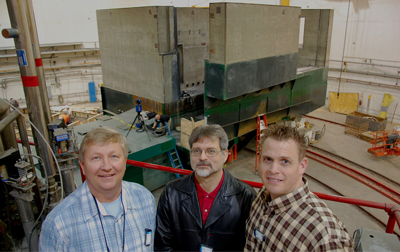 Branscome Concrete, Essroc Cement prove the economy of $30,000/yd. concrete in radiation shielding.
By Don Marsh
Read More
Sources: CP staff; Jefferson National Accelerator Facility, Newport News, Va.
Williamsburg, Va.-based Branscome Concrete and Essroc Cement Corp. have formulated high performance concretes poised to advance radiation shielding practice through vertical and horizontal members of optimized cross section and significantly lower weight than existing strategies.
Read More